Paranoid Android is one of the popular custom ROMs based on the latest Android 4.2.2 JDQ39. The ROM developers have just unveiled Paranoid Android Halo, a new and first of it's kind (for custom ROMs) feature. So, what is Paranoid Android Halo and how useful it will be?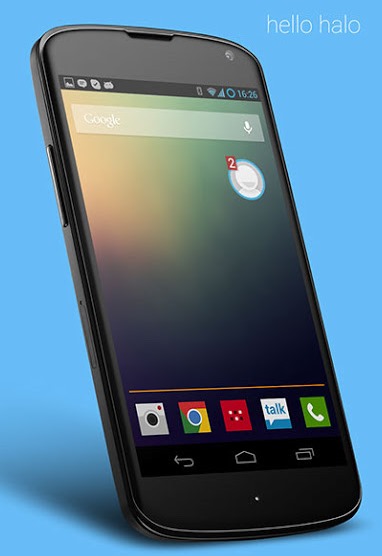 What is Paranoid Android "Halo" Feature?
PA ROM's Halo is a new multi window / Overlay feature that gives new meaning to multi-tasking on Android devices. With this, apps can send you notifications on top of your screen. So, you can get into that app without closing the one you're currently in. This can be really useful when watching a video or running any full screen apps. You can check notifications from other apps without having to switch away from the app you were using at the time.
This cool new feature will enhance your multitasking experience as switching between the apps becomes a lot more easier and appealing. Such a thing is not very easy to implement. So much so that CyanogenMod, makers of arguably the most popular custom Android ROM, tried it last year and eventually had to discard it. Paranoid Android promises to deliver, and we hope that they do :).
Paranoid Android Halo is inspired by Facebook's implementation of Chat Heads feature which was part of Facebook Home app launched last month. The feature is currently being tested and will start rolling out soon. Here's a video showing off the functionality of Halo:
For more information, head over to the Google+ post from the PA ROM team.