Verizon Galaxy Nexus I515 Jelly Bean 4.2.2 JDQ39 being tested
Verizon Galaxy Nexus Android 4.2.2 OTA update is said to be with testers and could be rolling out to users soon. Google had released Android 4.2.2 JDQ39 update for Nexus devices last month but VZW I515 smartphone has not received the update as yet. This could change pretty soon though as the update is expected to be released soon. Here's a screenshot showing the Verizon GNex 4.2.2 Android Jelly Bean build JDQ39: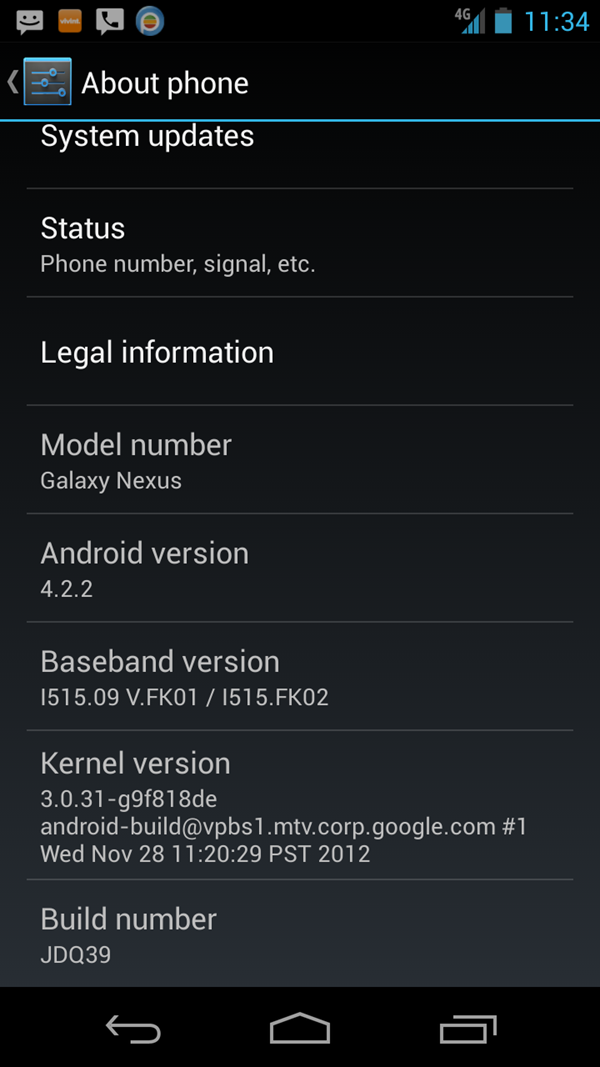 As you can see, this update does include new radios. Baseband version is I515.09 V.FK01 / I515.FK02. Kernel version appears to be older though while Android build is JDQ39. The update could be rolling out soon. Although there's minimal chance for a leak, we have kept our hopes alive for a leaked build. Do keep an eye on this XDA thread. Stay tuned for more.
via Droid-Life