Google announced the next version of Android today. With announcement of Android 4.4 Kit Kat, features and enhancements, it's clear that Google wants to make Android more beautiful and immersive for everyone. To make it this way, Google has made significant improvements on the User Interface front. These include not only the visual tweaks and enhancements but also the ease of use and features like "okay Google" to make it more easy to use. While there are dozens of enhancements from the earlier releases of Android, here we take a brief look at some of the important features:
Android 4.4 Kit Kat Features
Ok Google
This has to be the most important feature of Kit Kat 4.4. Now you don't even have to touch your screen to trigger Google Voice Search. Just say "Ok Google" and then say whatever action you want to perform on Google Now. You can play a song, send an SMS, get directions or do whatever else you want to do. All this happens with voice commands, without using the touchscreen.
Multitasking Improvements
Multitasking on Android 4.4 KitKat is faster than ever before. With Google's new memory management and optimizations, you will notice that multitasking is smoother and significantly faster than before. You can now run more apps simultaneously, the apps won't crash often and will run smoothly. This certainly adds up to overall user experience.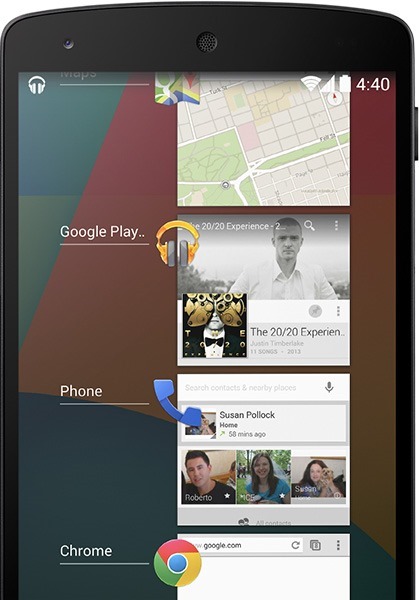 Enhancements to Phone App & Caller ID
Sounds unusual? Considering that the default "phone" app on iOS a popular mobile OS has not been updated in years, its actually great to see Google working to making it more useful. The updated Phone app on Android 4.4 prioritizes the contacts with whom you talk the most. You can also search for contacts as well as nearby places. All this right from your dial pad.
For Caller ID, Google will try to recognize an unknown number for you. Whenever you get a call from a number that is not in your address book, Google will look for the number in local business listings in Google Maps. If the number matches, it will display it as the Caller ID. So you will know who is calling.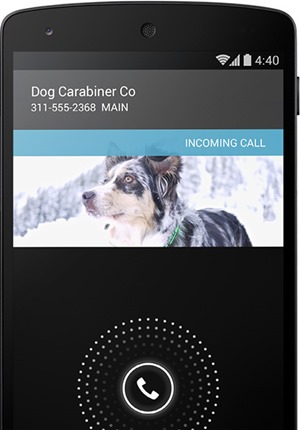 All in One SMS & MMS with Android 4.4 Hangouts App
Now see all your SMS and MMS in the same place. Google has introduced an all new Hangouts app in Android KitKat 4.4 that will now be used for SMS, MMS and even the voice calls. You can share your location right from within the app and can also send animated GIFs.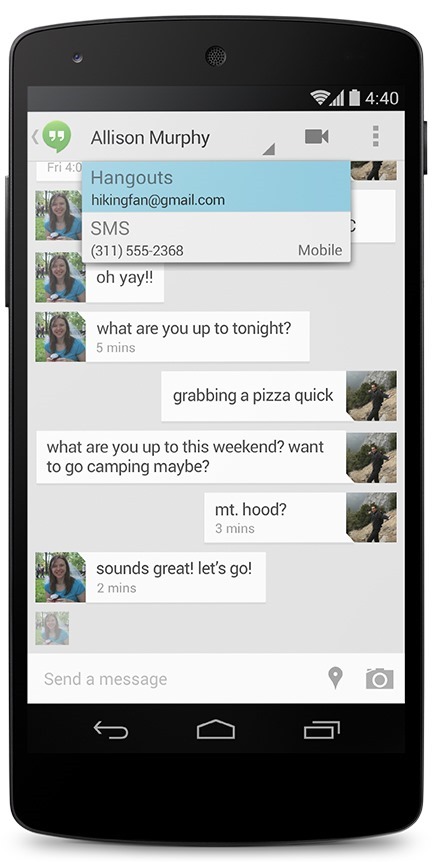 Print, Print, Print
With KitKat 4.4 print feature, you can now print your documents, web pages as well as photos right from your device. You have to be connected to Google Cloud Print or HP ePrint printers to be able to do that. Any other printers that support Android and have their apps on Google Play Store will also work. Once you have your device connected to a supported printer, just use the print command to do the rest.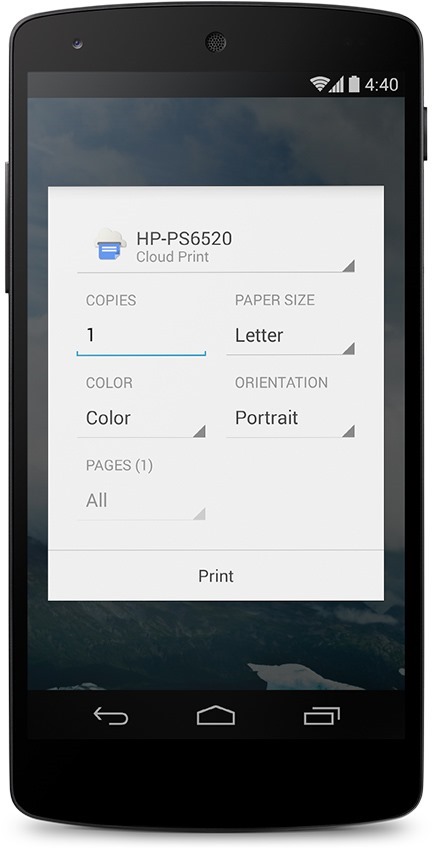 Lockscreen Art
Streaming a movie on Chromecast or listening to music while your device is locked? Now you see a beautiful, full screen album art on your lockscreen. This is a piece of art, says Google.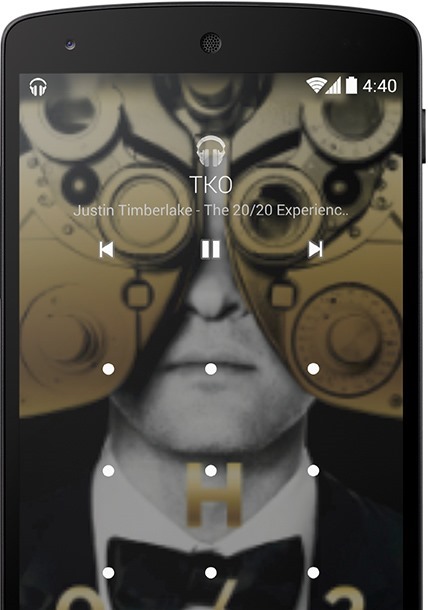 In addition to these, there are many more features to make Android more awesome. Have a look at Google's Android 4.4 KitKat page to learn more.