The Developer Preview of Ubuntu Touch for Android Nexus devices is now available and can be installed on Nexus devices. Aimed at converting your phone / tablet to a PC that fits in your pocket, Ubuntu for Android is a gesture based OS that is still in process of evolution. This is the very first build of Ubuntu Touch Developer Preview that is meant for developers and enthusiasts only and is not recommended for everyday use.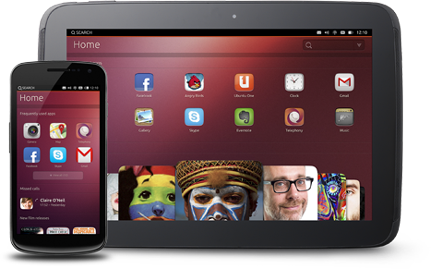 Available for Nexus devices for now, Ubuntu Touch will surely make its way out to other devices as it gets more stable over time. There's also a plan for Ubuntu Phone which could be releasing in Q4 of 2013. Following devices are eligible to install Ubuntu Touch Developer Preview at the moment:
Galaxy Nexus (maguro)
Nexus 4 (mako)
Nexus 7 (grouper)
Nexus 10 (manta)
What's Working?
Shell and core applications
Connection to the GSM network (on Galaxy Nexus and Nexus 4)
Phone calls and SMS (on Galaxy Nexus and Nexus 4)
Networking via Wifi
Functional camera (front and back)
Device accessible through the Android Developer Bridge tool (adb)
Ubuntu Touch Developer Preview Known Issues
Please read the list carefully. Some of the core features are either limited or not supported at all. So, you should be well aware of those before you move on to install the Developer Preview.
Memory usage not optimized. You may experience crashes
Bluetooth not working on Ubuntu Touch Developer Preview
Hotspot / Tethering not working
Airplane mode not included in this release
Limited SMS and voice functionality
No LTE / CDMA support for now
No 3G / EDGE / GPRS as mobile data is not supported. WiFi only for now.
MMS not supported
No Emergency Call Support
PIN/PUK for locked SIMs not supported
No Speakerphone
We will be posting a detailed step by step tutorial to help you install Ubuntu Touch on Android Jelly Bean device of yours. Stay tuned!