You can download and install Google Wallet apk on HTC One, Galaxy S4, Galaxy Note 2 (Sprint) and US Cellular Note 2. The support for more Android devices comes after Google announced the functionality to send and receive money using Gmail and Google Wallet at I/O 2013 keynote. Earlier, Google Wallet was available for limited range of devices only that included Galaxy S3, Nexus 4, 7, 10 and Galaxy Nexus. The list of supported devices is still limited but now the newer devices, the likes of Sprint Galaxy S4 and HTC One, are also among the supported devices.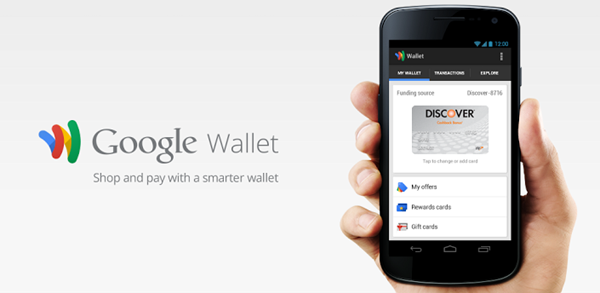 The updated Google Wallet is now available for download from Google Play Store and can be downloaded and installed on supported devices right now. You should have a supported device running Android 2.3 Gingerbread, 4.0 Ice Cream Sandwich or 4.1 / 4.2 Jelly Bean firmware to be able to install the app. Download link can be found at the end of this post.
What is Google Wallet
Google Wallet holds your credit and debit cards, offers, and rewards cards. With this latest release, you can use any card from Visa, MasterCard, American Express, or Discover in conjunction with the app.

To pay in-store, select the card you want to use, and then just tap your phone to any contactless point of sale terminal. Payment information is transmitted via near field communication (NFC). Shortly after you'll see a transaction record with merchant name and dollar amount on your phone.

Google Wallet keeps you safe and secure. The app has its own PIN, and if you lose your phone, you can remotely disable your mobile wallet from wallet.google.com/manage.
Learn more at google.com/wallet
Download Google Wallet for Galaxy S4, Note 2 & HTC One [Sprint]
Play Store Link: com.google.android.apps.walletnfcrel
Currently latest version is: Google Wallet 1.6-R96-v16.
via Google+