Nova Launcher, the popular homescreen replacement app, has been updated. You can now download the free version as well as the paid Nova Launcher Prime 2.0 APK from the Google Play Store. There are plenty of new features, enhancements and bug fixes in the new version.
Nova Launcher replaces the stock launcher on your Android device. It comes in 2 versions, free and paid. You can install Nova Launcher for free while the premium version Nova Launcher Prime, which has few more features compared to the free version, is priced at $4.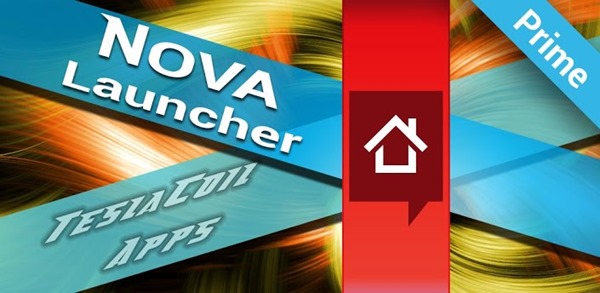 What's New in Nova Launcher 2.0

Custom wallpaper cropping
Increase maximum desktop grid size
Infinite Scroll Drawer Setting
Alphabetical list drawer style
Small Icons Dock Setting
Force wallpaper scrolling on USA SGS2
Aggressive Desktop Setting (Keep in memory)*
Lower memory usage
Improve scrolling performance
Fixes, optimizations and tuning
*"Retrieve Running Apps" used for Aggressive Desktop and warning when multiple launchers are running

These features were added to Nova Launcher Prime 2.0:

Custom Icon Size
Swipe actions on any desktop icon
Both versions are available in Google Play Store now. So, go ahead and download Nova Launcher 2.0 for free. Or If you want more features, purchase & install Nova Launcher Prime 2.0 APK. Here are the download links:
Nova Launcher: com.teslacoilsw.launcher
Nova Launcher Prime: com.teslacoilsw.launcher.prime
It requires Android 4.0 Ice Cream Sandwich or later hence it cannot be installed on Gingerbread. Only ICS and Jelly Bean users are covered.