Google has just released Google Plus 4.0 (apk) for Android. The updated app brings some really cool features to Google+ Android app. These are in addition to what Google announced last week at I/O 2013 event. If you are a regular Google+ user, you will definitely find these new features really useful. The app will go live today and will be available for free. Here is what you can expect in this newly updated version of Google Plus 4.0:
What's New in Google+ 4.0 for Android 4.2
1. Enhanced Photo experience
Auto Backup, to safely and privately store your photos as you snap them
Auto Highlight, to browse a selection of top shots from every set of photos you add
Auto Enhance, to make subtle improvements to the people and places in your images, automatically
Auto Awesome, to create fun new versions of your pictures (like animations and panoramas) based on the photos in your library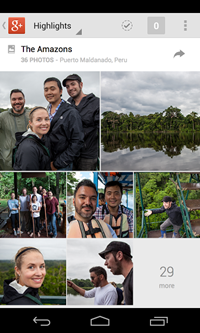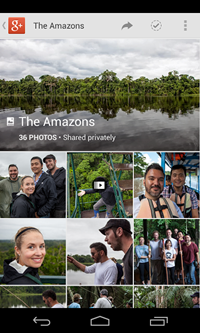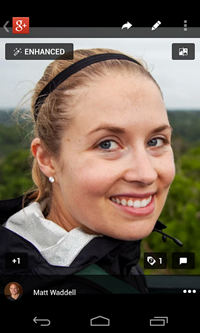 2. Improved Location Sharing options
Google Plus for Android app now has a "Locations" section which will show you the current location of your friends (only those who are sharing location with you).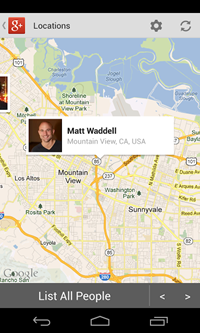 3. Related Hashtags come to G+ for Android
Google introduced "related hashtags" last week. Today they are bringing the functionality to the Android app. Related hashtags will appear on top-right of a G+ post, you can just tap on it to see more of the related content.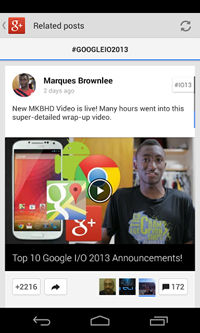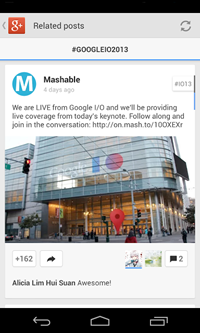 In addition to that, Google Plus Project says they have much more to be on the way soon. The app will be available to selected devices and can be downloaded from the Google Play Store.
Download Google Plus 4.0 for Android 4.2
Play Store Link: com.google.android.apps.plus