Facebook Home is a home screen replacement, a suite of different social apps for Android. These apps will help you stay updated with your friends. The idea is to put people on forefront instead of Apps. We have heard that before, right? Microsoft's Windows Phone 7 had similar ambitions when it was first released. It's different with Facebook Home though, it's not an OS but is rather a collection of social apps. As Facebook puts it:
With Home, everything on your phone gets friendlier. From the moment you turn it on, you see a steady stream of friends' posts and photos. Upfront notifications and quick access to your essentials mean you'll never miss a moment. And you can keep chatting with friends, even when you're using other apps.

It's all part of Facebook Home—there's no other phone, app or operating system like it.
The social apps include:
Cover Feed
Chat Heads
App Launcher
Cover Feed
The Facebook Home Cover Feed displays your feed on your home screen. This includes updates from your Facebook friends that you typically see in news feed on your Facebook. Cover Feed brings these updates on home screen of your Android phone. So, you don't have to open the Facebook app to stay updated with what's going on with your friends. This replaces the typical home screen with bunch of apps and widgets.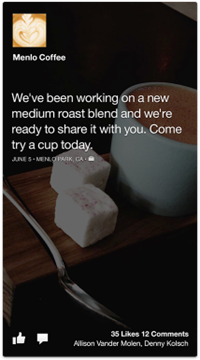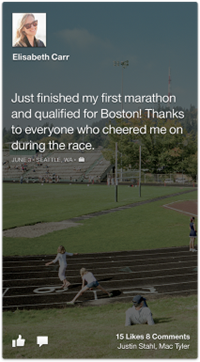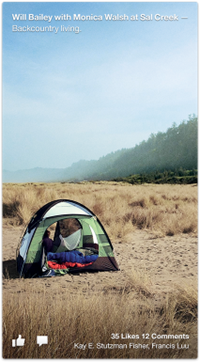 You also get notifications on Cover Feed. Each notification from app will have it's logo with it and a notifications from friends will have their profile picture. This will help you identify quickly about what the notification is about.
Chat Heads
The purpose of Chat Heads is that it allows you to chat with your Facebook friends while still using other apps. It merges text messages and Facebook messages so you have all of them in one location. Also, you can chat from anywhere on your phone.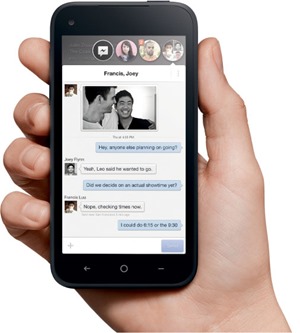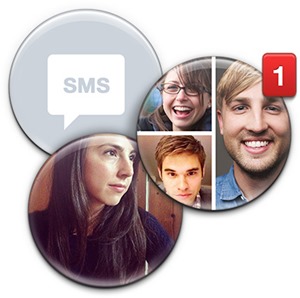 App Launcher
The App Launcher lets you access your favorite apps quickly and easily. You can simply drag the apps on to App Launcher to add them. You can then access them any time from App Launcher. The lock screen features your profile picture that you can slide left, right or up for respective actions. Slide your pic up to go to your apps, slide left to go to Messenger app and slide right to go to last opened app.
Facebook Home (APK) for Android will be coming to selected devices on April 12th. A phone, HTC First, will also be released that will have in-depth Facebook Home integration and will be launching soon.