A new and updated version of Swype is now available for download. The newly released Swype 1.3 beta adds some cool new features to the popular keyboard enhancement app.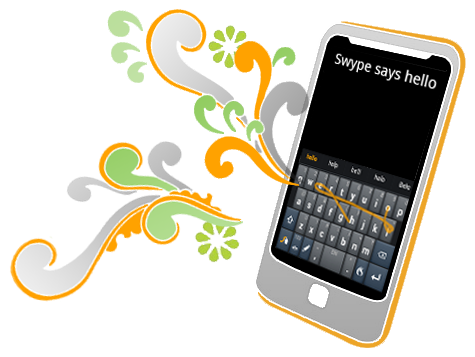 Some of the new features include:
Personal Dictionary Backup & Sync – With Swype 1.3, its easier to maintain your personalized dictionary and sync across different devices easily. Swype learns and adapts the words you use from your tweets, Facebook posts and Gmail. And if you have several Android devices, all your Swype settings and words can sync between them.
Split Keyboard for Tablets – For Android tablet users, there's now the option of split keyboard which makes it easier to type with your thumbs.
Keyboard Themes – You are no longer forced to use the default Swype theme as the new version comes with plenty of themes that you can choose from.
Hotwords – The prediction and autocorrect engine is even more enhanced and updated. With most of the words you start typing in, Swype will predict and autocomplete the word with best possible options.
Download Swype 1.3:
Download from the official website: beta.swype.com
After downloading the Swype 1.3 APK from the link provided above, you can install it on your device. It's compatible with Android Jelly Bean, Ice Cream Sandwich as well as with Gingerbread.
Please note that Swype 1.3 is not available in Play Store yet, so you will have to download it and install it manually on your device.