The completely redesigned and revamped version of Android market, Google Play 4.0.25 APK, is now available for download. You can download and install the newly released Play Store 4.0.25 on your Jelly Bean / Ice Cream Sandwich devices right now. Google had promised earlier today that the new and improved version of the app will start rolling out soon. While the update may take some time to roll out and reach all the eagerly waiting users, you can get it right away by downloading and installing the APK.
When you update Google Play Store 3.10.14 to 4.0.25, you will notice plenty of improvements and new additions. Especially the User Interface now looks much better than previous versions. An earlier build of the app, Google Play 4.0.16 had leaked and the redesigned look was shown off on video. The app is now finally available for download and it looks really cool. Here are some screenshots: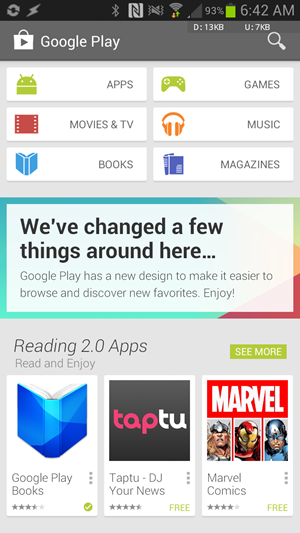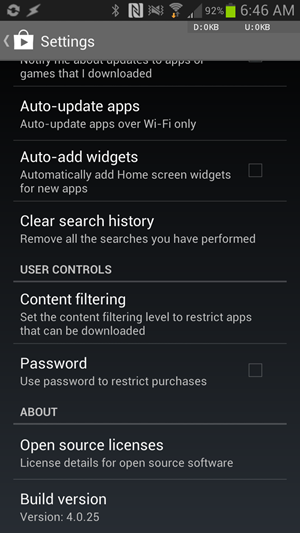 Download Google Play Store 4.0.25 APK
Download: com.android.vending-4.0.25.apk (6MB)
After downloading the APK, you can install it on your device like any other APK. It will be installed on top of your current Play Store app. After installing, fire up the Google Play Store and welcome the new and improved experience of Android market.
via AndroidPolice