Google has just released Android 4.3 Jelly Bean which replaces Android 4.2.2 to become the latest version of Google's Android OS. Google has also termed Android 4.3 JSS15J as a sweeter Jelly Bean which refers to the new features and improvements in this release. These include the features like restricted profiles, support for Bluetooth Low-Energy in Android, accelerated 3D graphics with addition of OpenGL ES 3.0. In addition to these, there is improved support for Hindi, Hebrew and other languages.
Here is a list of some of Android 4.3 features that users will find very handy. 5 major features are detailed below while some other features are listed at the end of this post.
Restricted Profiles
The first most important new feature in Android 4.3 is addition of restricted profiles. In Android 4.2 Google added the feature to add multiple users (create multiple user profiles) for tablet users. In Android 4.3, Google has enhanced this feature by allowing tablet users to restrict Apps access to a particular user profile. So there will be a 'super user' account that can create new user profiles who can access only the content and the apps that have not been restricted by super user / admin. This feature will be very useful for parental control. Parents, in particular, are gonna love it.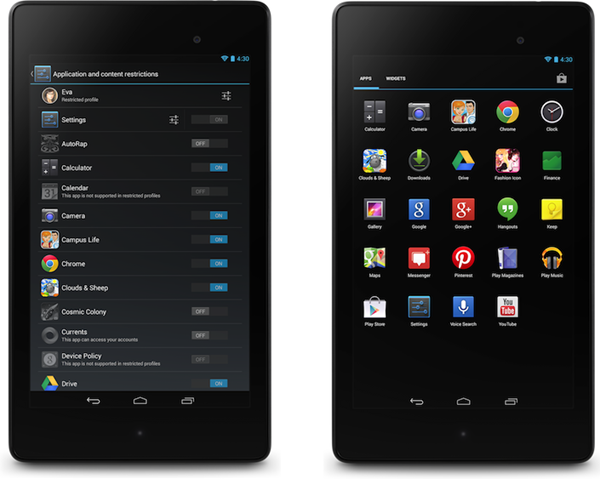 Accelerated 3D Graphics
Graphics on smartphone are becoming very important as the gaming industry is maturing. Google's latest tablet, the new Nexus 7, comes equipped with OpenGL ES 3.0 which is industry standard for 3D accelerated graphics. This takes the gaming on tablets to a whole new level. You will be amazed by the rich 3D graphics and games will look even more appealing, all of a sudden. It's now up to the gamers to utilize this new feature and enhance their apps to use accelerated 3D graphics.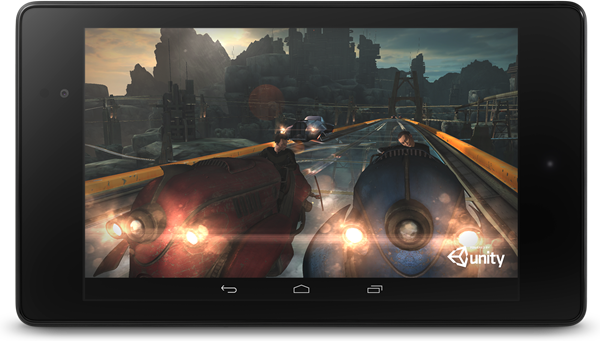 Smart Dialer with Dial Pad Autocomplete
Next time you dial a number on dial pad of your Android 4.3 device, it will present you the autocomplete option to make it easy for you and to save you the time. The autocomplete options appear, suggesting you the number or the name based on the numbers / alphabets you type. Three numbers are shown just below the area where the input is shown. Once the options are shown, you can just tap on the desired option and it will start calling the number. This feature is called "Dial Pad Autocomplete" and can be enabled from Settings.
Support for Bluetooth Low Energy (BLE) in Android
Now Android has support of Bluetooth Low Energy (BLE). So the devices that use BLE can connect to Android smartphones / tablets. This will also encourage other device makers to use the technology which is more battery efficient than the classic version of Bluetooth.
Surround Sound
Google has added Virtual Surround Sound in Android 4.3. This feature is powered by Fraunhofer Cingo™ mobile audio technology and brings good quality Surround Sound to supported devices. The new Nexus 7 comes with this feature allowing users to enjoy songs and movies in improved Sound.
Other features:
Setup wizard simplification – getting started on Android is easier thanks to the ability to correct previous input, and because of streamlined user agreements.
Improved support for Hindi, Hebrew and other languages.
Faster user switching – switching users from the lock screen is now faster.
Enhanced photo daydream – navigate through interesting albums.
Easier text input – an improved algorithm for tap-typing recognition makes text input easier.
Lower latency input for gamepad buttons and joysticks.
Location detection through Wi-Fi – use Wi-Fi to detect location without turning on Wi-Fi all the time.
Bluetooth AVRCP 1.3 support – display song names on a car stereo.
Disabled apps tab – check which apps are disabled in Settings > Apps.
Wireless Display for Nexus 7 (2013 edition) and Nexus 10 – project from your tablet to a TV.
You can find complete list of new features at official Android Jelly Bean 4.3 update page.