Google Posts Official Android 4.2.2 Changelog – See What's New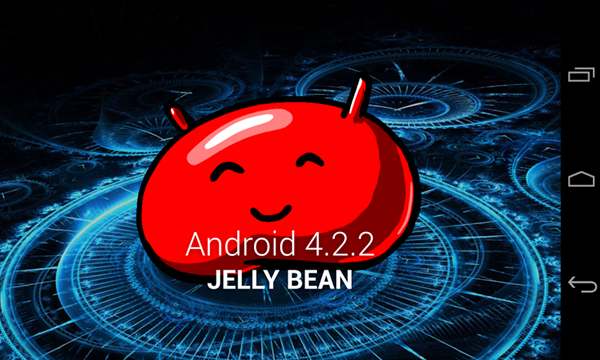 Google started rolling out Android 4.2.2 JDQ39 to Nexus devices last week. There was no official change log available immediately to ascertain what exactly had changed since Android 4.1. Now Google has updated the Android 4.2 Jelly Bean page with new features from 4.2.2. Google has made plenty of improvements and added new features. Please note that some of the features marked as "new" have been part of Android 4.2 while there are some features that were introduced in Android 4.2.2.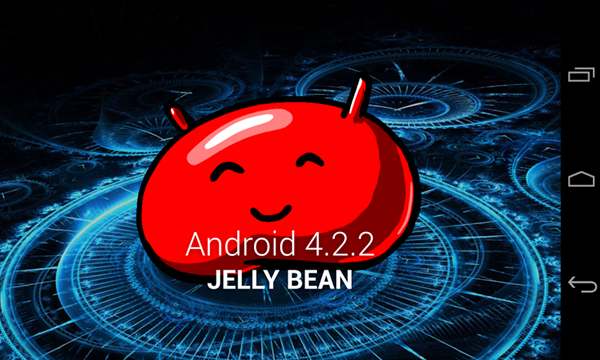 What's New in Android 4.2 (Changelog)
New features are categorized under sections.
Accessibility:
Triple tap to enter full screen magnification when you enable 'Magnification gestures'.
Enable 'TalkBack', a screenreader for Android, right from the power menu.
Clock:
The clock has been totally redesigned with an all new look which includes both a digital and analog clock style.
You can use the new stopwatch to track time, count laps and splits, and share your times.
You can use the new timer to keep track of predetermined periods of time, run multiple timers at once, and even label your timers.
The world clock lets you check the time in different cities right from the Clock app or your lock screen.
New clock widgets let you choose from an analog or digital clock widget. You can also resize the digital clock widget to display the time in other cities around the world.
Camera:
Android 4.2 features a completely redesigned camera app with new tools for taking photos.
New High Dynamic Range or HDR mode (on supported devices) lets you see more detail in your shots by widening the exposure range.
New A brand new photo editor features new filters, borders, and other tools to easily customize your photos.
New With Photo Sphere you can take immersive 360º images and wide angle shots that you can view and share on your phone, tablet or desktop computer.
New Access camera straight from your phone's lock screen.
Graphics:
Platform level support for new wireless display settings implemented on Nexus 4, including the ability to discover and connect to Miracast™ compatible devices via Wi-Fi Direct.
Full HDMI mirroring with notifications and multi-display support.
Internationalization:
Android 4.2 brings improved font positioning, glyph cache performance, and more accurate placement of accents in Indic, Hebrew, Arabic, Thai and Latin font kerning.
New fonts have been added including Roboto Thin and Nanum Gothic for improved Korean font quality.
Keyboard:
Android 4.2 introduces an all new Gesture Keyboard that lets you glide over letters to type a word while it dynamically predicts what you want to type.
French, English and Russian dictionaries are even more
Lock Screen:
Android 4.2 lets you place widgets on your device's lock screen to give you faster access to your calendar, Gmail, SMS messages, and even third party app widgets.
Quickly launch Google Now by swiping up from the bottom edge of your secure lock screen.
Easily access camera straight from your phone's lock screen.
Messaging:
Support for group messaging via MMS.
Networking:
Wi-Fi Direct support has been improved, so your device can now remember other devices.
Faster captive portal detection on Wi-Fi, cellular
Phone:
Use the phone app in landscape orientation or while in a car dock.
With new filtering options you can quickly manage and review your call log.
Improved TalkBack support with a single tap dialpad.
Settings:
Access Settings by tapping the Quick Settings icon in the notification shade, or swipe down from the top right on tablets or with two fingers on phones to access settings.
Now quickly toggle Wi-Fi and Bluetooth with a long press in Quick Settings.
System:
New 10-inch tablet UI which lets you quickly access your favorite apps from any homescreen and gives improved access to your notifications.
New New multi-user support for tablets lets different users have their own separate, customizable spaces on a single device.
New Tablets can now support up to eight users. Three users can be active at a time, and they can all sync data like email at the same time and even reuse apps if another user has them installed.
New A new display mode 'Daydream' allows apps to display interactive screensavers – like a photo album or a Currents stream when your tablet or phone isn't being used.
New App permissions are now clearer and more intuitive.
New Android 4.2 introduces a new app verification service (for devices that have Google Play installed) that provides enhanced security along with always-on VPN.
New You'll now receive a warning before an app tries to send SMS messages that may cost you money.
New Improved security for devices with debugging enabled – you can enable debugging for each new debugging client.
In addition to the changes listed above, Google has also made changes in Google Apps  for Android. Gmail, Calendar, Google Maps, Search, Google+ and YouTube – all have received updates to make the Google Apps experience better for the user.
For a complete list of new features and enhancements, head over to official Jelly Bean 4.2 page.