N7105XXDLL4 Deodexed, Rooted Stock ROM for Galaxy Note 2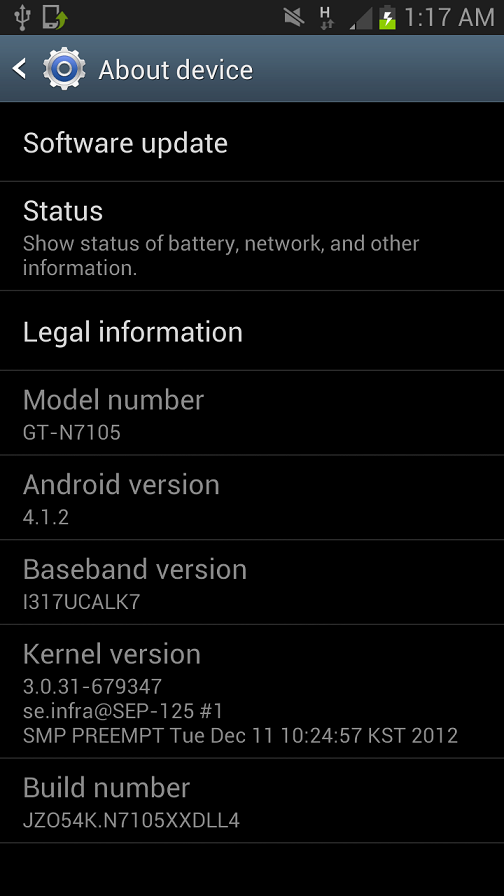 You can now update Galaxy Note 2 N7105 device to rooted stock Jelly Bean 4.1.2 ROM. The N7105XXDLL4 update, that was released earlier this month, brings Android 4.1.2 Jelly Bean on Note 2. This ROM is deodexed and pre-rooted version of the same. Just flash it on your device and enjoy. Here is everything you need to know: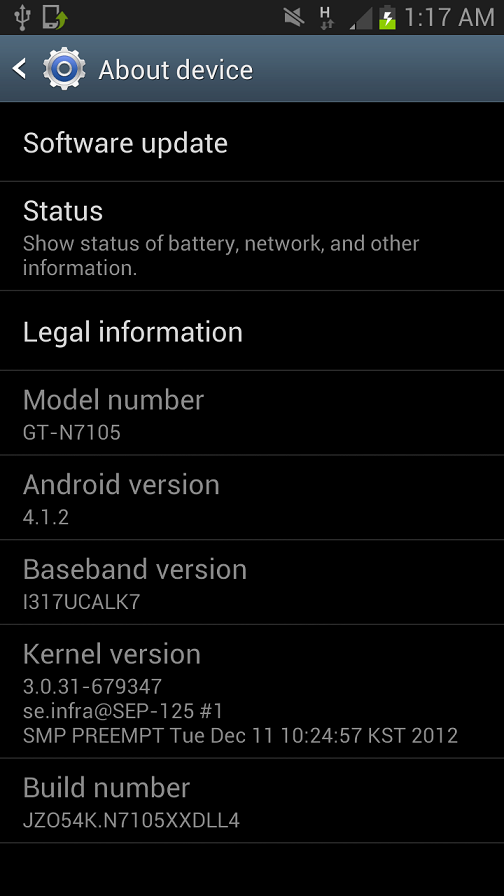 Flash Rooted Jelly Bean 4.1.2 on Note 2 (N7105XXDLL4)
The ROM features:
N7105XXDLL4 4.1.2 Base (Vodafone)
Build date: Tue Dec 11 10:29:35 KST 2012
De-Odex'ed!
Zip Aligned!
ADB as Root / unsecure boot.img!
init.d support!
No Radios / Modems included!
MD5: 79E996DD30759C0D3D0679B78C0A2DF3
AT&T CSC can be found HERE!
Download the ROM: Stock Root De-Odex – N7105XXDLL4.zip [Download latest from here]
For more information, head over to the official XDA thread.