I317UCALK7 Deodexed, Rooted Stock Jelly Bean 4.1.2 ROM for AT&T Galaxy Note 2
Good news for AT&T Galaxy Note 2 I317 users. You can now download and flash the rooted Stock Jelly Bean ROM on Galaxy Note II device. It's the rooted and deodexed version of the ROM that was released in October this year. You can simply download it and flash onto your device and enjoy the liberty of rooting. Here is everything you need to know: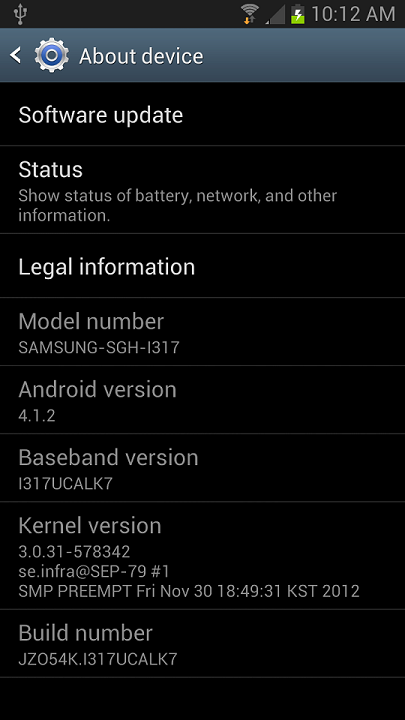 Deodexed & Rooted Stock Jelly Bean 4.1.2 for Galaxy Note 2
I317UCALK7 4.1.2 Base with 11/30/2012 Build date!
De-Odex'ed!
Zip Aligned!
ADB as Root / unsecure boot.img!
init.d support!
No Radios / Modems included!
K7 Modem for this ROM can be found HERE
MD5: 6CA4BAC7B846B49F2707291EC5E9DC6A
Download the ROM: ATT – Stock Rooted De-Odex – I317UCALK7.zip
For more information, head over the the XDA thread.