Download Google Keyboard for Android 4.0+ ICS & Jelly Bean Devices

Hate typing on your smartphone? Meet Google Keyboard APK, an Android app that makes it easier to type using Gesture Typing. To add to that, the app predicts the words as you type. Google originally introduced this enhanced keyboard app with Gesture Typing in Android 4.2. However, it was available as part of stock Android and was limited to Nexus devices only. Now Google has released the app in Play Store so anyone with Android 4.0 Ice Cream Sandwich or 4.1 / 4.2 Jelly Bean can download and install it. It's available for free!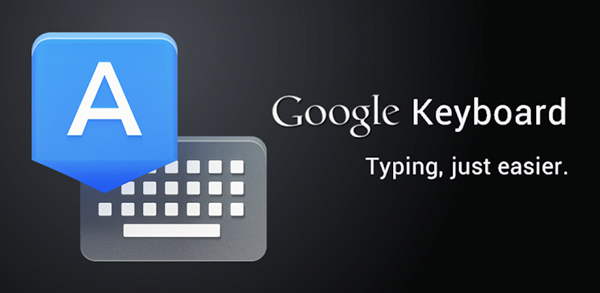 Here are some cool Google Keyboard features that you will love:
• Gesture Typing with dynamic floating preview
• Voice Typing
• Next-word suggestions and current-word completions
• Dictionaries for 26 languages
• Advanced keyboard layouts
• Works across your Android devices (tablets and phones)
It should be noted that this is not the first keyboard enhancement apps. Swype is one of the popular keyboard apps which has been available for quite some time now and has wide range of users. In April this year, Swype 1.5 was released in Play Store with lots of cool features. It costs $0.99 though and is not free. Google's Keyboard app is free and available to all with Android 4.0 or above devices including Galaxy S4, S3, S2 as well as HTC One and any other device meeting the requirements.
Download Google Keyboard (APK)
Current version of the app is: Google Keyboard 1.0.1869.683049
Here's the download link:
Play Store Link: com.google.android.inputmethod.latin