Download Swype 1.5 Full Version: Available on Google Play Store Now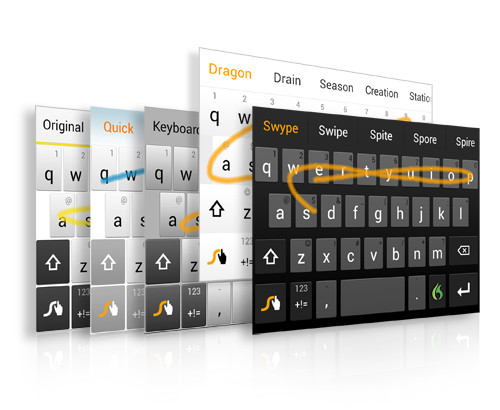 Swype for Android is now out of beta. The popular keyboard enhancement app, Swype 1.5 (apk) is now available on Google Play Store. You can purchase it for $0.99 and install it on your device. There is a free trial of Swype for Android app that you can opt for and try the app free for one month. After your trial period ends, you will have to purchase the app to continue using it. The beta version is no longer available for download though. If you don't have Swype beta installed on your Android device already, you can either purchase the Swype full version for $0.99 or can try it with free 1 month trial. Download links to both are given at the end of this post.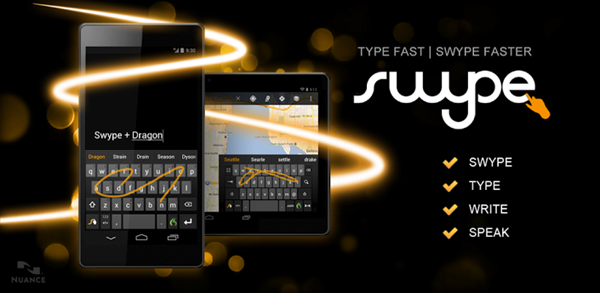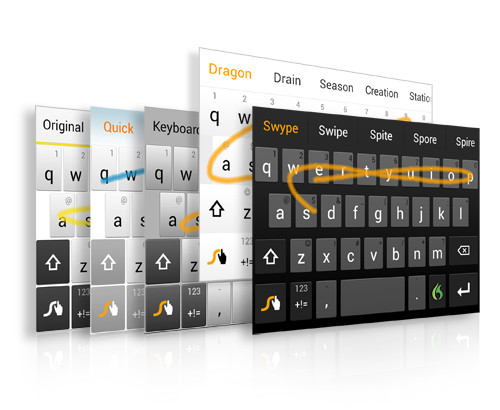 With public release of Swype 1.5 on Play Store, the Swype 1.4.9 beta will expire by September 13th, 2013. You can continue using the beta version for now if you want to. The official app does have some cool new features and will be more stable than latest beta build. Here are some of the cool features of the app:
Next word prediction
Multi-modal: Swype, Type, Write, Speak.
Dragon Mobile Assistant now integrates into the Swype keyboard.
Unique Tablet Keyboards
Smart Touch
60 downloadable languages and 20 dialects
Keyboard Themes
Voice & Text Dictionary Sync
Gestures for shortcuts to different commands like copy/paste, punctuation & capitalization etc.
Download Full Version Swype 1.5 APK
Google Play Store links to Swype free trial app and the full version are listed below:
Purchase now: com.nuance.swype.dtc
Free Trial Version: com.nuance.swype.trial