Download & Install CM 10 File Manager APK on CM9 / ICS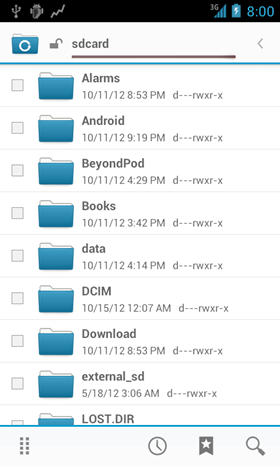 Can't get CyanogenMod10? Get ready for some love as the CM 10 File Manager APK for ICS is now available as standalone app and it can be installed on CM9 / ICS (Ice Cream Sandwich). The file manager is part of latest bundle of apps from CyanogenMod. Earlier this year, CM Apollo music app was made available for download which later made its way to Google Play Store. So, we can expect CM10 File Manager to be available in the Play Store sooner or later. However, for those of you who do not want to wait, you can now download the app and install it.
The app was originally not designed for earlier builds of CyanogenMod, so there will definitely be some issues with this port. One such known issue, according to the developer is:
NFC may not work right, if at all. I disabled some of the NFC code to get API level 14 compatibility
The app may also be slow and buggy on some devices. So, install it if you really need it. Alternatively, there are some really cool paid and free file managers for Android available in the Play Store. You can choose the one you need or you can follow the links given at the end of this post to download CM File Manager.
Here's how it looks like: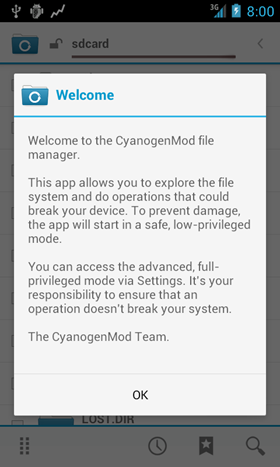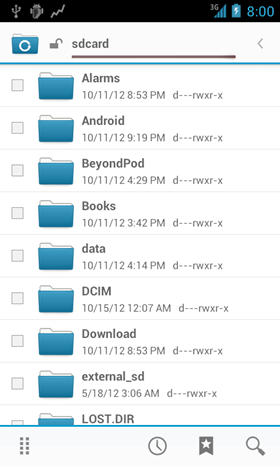 Download CM 10 File Manager for CM9 / ICS
The apk can be downloaded from the link given below.
After downloading the app, simply copy it to system/app directory of your device. Enjoy!